In His Own Words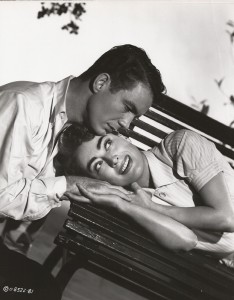 EXCLUSIVE!  Read excerpts from Cliff Robertson's unpublished autobiography.
Visit often for future updates!
Cliff Robertson is a Hollywood Legend and Celebrity in his own right.  But, Robertson worked with true Hollywood Royalty in the 1956 Robert Aldrichf ilm "Autumn Leaves", where he held his own against Joan Crawford in what she called  "best older woman/younger man movie ever made". Crawford supported the film and stated "Everything clicked on Autumn Leaves. The cast was perfect, the script was good, and I think Bob [Aldrich] handled everything well. I really think Cliff did a stupendous job; another actor might have been spitting out his lines and chewing the scenery, but he avoided that trap. I think the movie on a whole was a lot better than some of the romantic movies I did in the past…but somehow it just never became better known. It was eclipsed by the picture I did with Bette Davis."[wiki]
The film received modest success and has since grown in popularity since it's release, but the impact to Robertson lasted a lifetime.  In Robertson's unpublished autobiography, and shown here exclusively for the first time, he details his first encounter with Joan Crawford and the beginning of their unforgettable relationship.